First-Ever Weiss Investor Podcast
Monday, June 07, 2021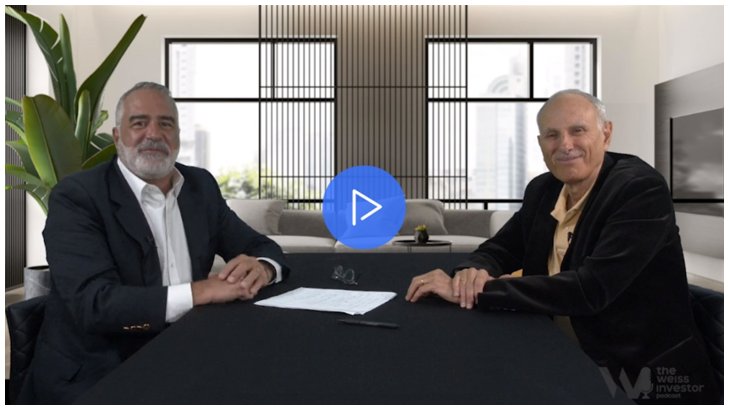 TV host Kenny Polcari interviews Dr. Martin Weiss in this historic 60-minute video, launching the new Weiss Investor Podcast. Click here to watch.
If you want to truly understand, in depth, the wild things that are happening in the world today — and what to do about it — you absolutely must not miss our new Weiss Investor Podcast.
This video is the inaugural edition.
It's "60 Minutes" on steroids.
In it, TV host Kenny Polcari grills me with a series of surprise questions:
• How did I start Weiss Ratings

• What threats do I see on the near horizon

• What to do about the growing flames of inflation

• What simple steps you can take immediately
Plus much, much more.
I think you could be very surprised by its contents.
And I suggest you watch it now.
Good luck and God bless!
Martin